TasainaProject Wikia is a community site that anyone can contribute to. Discover, share and add your knowledge!
Trending articles
View full main page
NGY48 Group Wikia
NGY48 is an online vocal cover group dedicated to the AKB48 Group and the Sakamichi Series. The group was created in 2016 and officially debuted in 2018 with the release of Sekai wa Doko Made Aozora na no ka?. New members are added once a year through auditions.

TKS48 is the first sister group of NGY48, covering songs of the Hello! Project universe. It was created in 2018.

Red🍁Maple (also sometimes abbreviated as AkaMē from the Japanese version Akai Mēpuru / 赤いメープル or just called RM) is the second sister group of NGY48, created in September 2018. The group is sharing covers of avex artists or artists of avex' subordinate agencies.
News
September 8, 2018 - New sister group and Draft Auditions
Together with the second NGY48 Group Draft Auditions, the third sister group of NGY48 was announced. Red🍁Maple is going to cover songs from artists under avex or their subordinates, such as E-Girls, Wasuta, BiSH, AAA and many more. The Draft Auditions will also bring new members to NGY48 and TKS48 as well.
Latest Releases
Singles

Albums

None
Upcoming Release
November 20th, 2018
NGY48
' 2nd single "
Party ni wa Ikitaku nai
"
August 20 2018 00:00:00 +0900

until the release
Now on sale!
Namida Surprise!!
August 9, Coming Soon

Koushun Arimasa (25th)

August 16, Coming Soon

Suzuki Aiko (30th)
Latest Music Videos
Member of the Month
Tsujiru Namii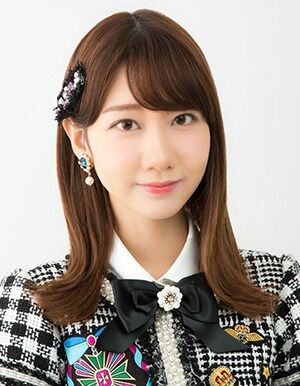 Featured member of October 2018 is Sapphire NGY48's Tsujiru Namii.
Links